Minnesota's #1 Local Home Show Company
Conntect with the Twin Cities' best home improvement companies face-to-face!
Over 1,000 Of The Twin Cities BEST Home Pros Participate Each Year! Find Companies Like...


"We have worked with Jim for years and his enthusiasm and attention to detail have made his shows very successful. Our company, Face To Face Solutions, has done very well at the shows Jim has been a part of. If you are a vendor you will not be disappointed. If you are a customer you will love attending!"

"We've had a fantastic experience with the Minnesota Home Shows. The communication with us prior to the show has been excellent. We are always met at the door upon arriving and the staff is always ready to help us find our booth and answer any questions we have. The shows have been well advertised and well attended, which is exactly what we were hoping for when we registered as an exhibitor."

"MN Home Shows are one of the best and most coordinated Home Show Hosts we've ever worked with. The setup and takedown are seamless and the shows are well attended. We love working with Jim and Steve, they're knowledgeable, organized, and always reachable."

"You were amazing to work with!!! Your professionalism and attention to detail show how much you care about the success of your vendors. I loved that you had someone at the event to help unload and load items into my car, and found it very thoughtful that you brought food and drinks to the vendors. The show was well set up for us as well and when you would run low on handouts for guests you would come to us directly to pick up more. Well organized and I felt it was a very successful event. I will definitely sign up for your shows again."

"Thank you for helping us out on the move in and move out process as well as allowing us a little more real estate in a corner. We plan to have 4 of us in the booth this weekend. We had 55 leads from the one-day Blaine show!"

"I just wanted to send you a little thank you and let you know that the Shakopee Show ended up turning out pretty good and we are excited for the next."

"Jim & Steve, You guys run some fine shows. We were at Canterbury last October and again last weekend. We will keep returning to both at Canterbury (and any others you do there as well, please!)"

"GREAT SHOW once again so THANK YOU for bringing the crowd. This show is always the gauge for us of how the season/year will be and if things hold to conversations it sounds like people still are willing to spend money on their homes, which is great for us. Thank you and look forward to the next one we're in with you"
Upcoming Home Shows
Minnesota Home Shows hosts eight shows each year - spring and fall - across the Twin Cities' hottest markets. We'll see you at one of our upcoming events!
Fall 2023 Show Season
---
October 28, 2023 | Shakopee Home Show | Canterbury Park
November 18, 2023 | Maple Grove Home Show | Maple Grove Community Center
Spring 2024 Show Season
---
January 20, 2024 | Shakopee Home Show | Canterbury Park
February 10, 2024 | Elk River Home Show | Furniture and Things Community Event Center
March 16, 2024 | Maple Grove Home Show | Maple Grove Community Center
March 23, 2024 | Bloomington/Edina Home Show | Bloomington DoubleTree
March 30, 2024 | Eagan Home Show | Eagan Community Center
April 13, 2024 | Victoria Home Show | Victoria Recreation Center
April 20, 2024 | White Bear Lake Home Show | Hippodrome Arena
May 4, 2024 | Woodbury Home Show | M Health Fairview Sports Center
Attend a Show...
Attending a Home Show couldn't be easier! All shows are free to attend. See our
Show Schedule Page
for a full list of our events.
All Home Shows are free to attend. There's no ticket needed!
Tons of free parking at all show venues!
Up to 150 local and national home improvement companies featured at each event!
Vet home pros, face-to-face, to find the perfect professional for your specific job!
Exclusive Home Show savings on all types of home improvement projects!
TONS of Home Show giveaways including a $500 Home Depot Gift Card!
Exhibit at a Show...
Exhibiting your business at our shows is the best way to reach qualified buyers and grow your business. Visit the
Get A Booth Page
to learn how.
Meet highly motivated buyers, face-to-face!
Expedite your sales process by booking appointments and making direct sales at the Shows!
Proven time and time again to deliver some of the lowest cost-per-leads compared to ANY other marketing opportunity!
Unparalleled branding exposure!
Work with the most experienced & trusted Home Show company based in Minnesota!
Reserve your spaces for only $100 down today!
MORE THAN
YEARS EVENT EXPERIENCE
MORE THAN
SHOWS MANAGED & PROMOTED
MORE THAN
SATISFIED ATTENDEES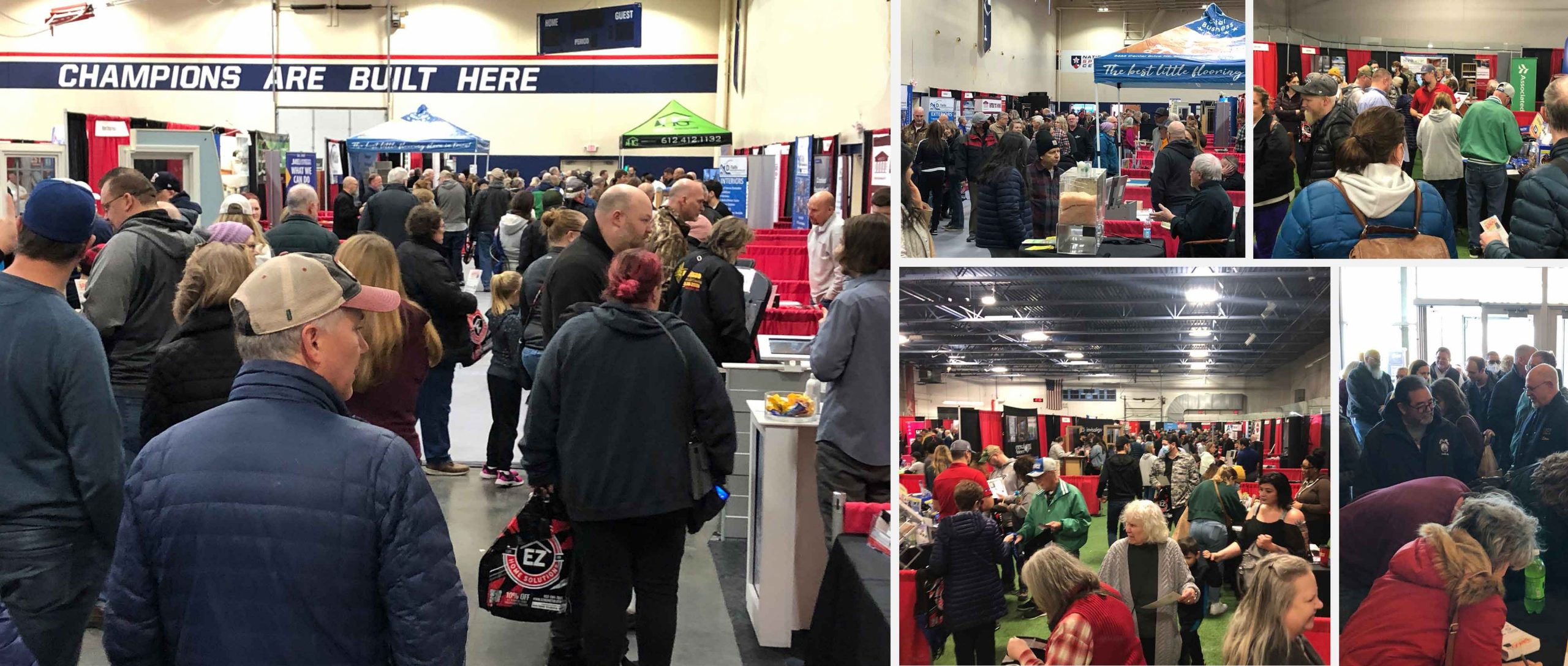 WE'RE ALL ABOUT
CONNECTIONS
Cost Effective

According to the CEIR, the average cost of a converted, trade-show lead is actually less than a traditional lead!

Efficient

We all know in-person meetings are powerful. They're also difficult to get. Exhibiting at a trade show allows you to build relationships and address concerns immediately, which can dramatically shorten your sales cycle, saving you time and money!

Geo-Targeted

Bigger isn't always better when it comes to trade shows. In a study conducted by AIRC, 53% of exhibitors said they experienced the most success at localized shows!
Click below to learn more about exhibiting!
---
---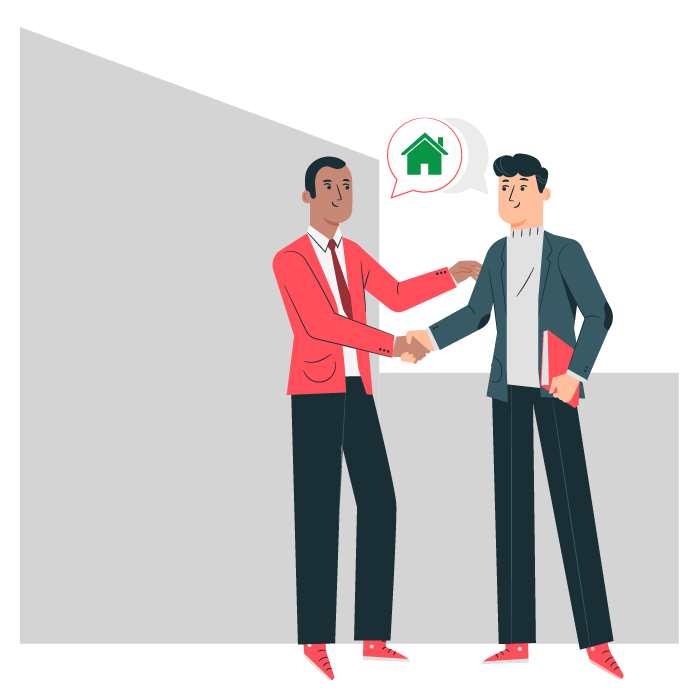 "The only way to do great work is to love what you do."
Live events are our passion and our livelihoods - we live and breathe shows! Our company's success is wholly dependent upon our Exhibitor's and Attendee's success. If you have a question, comment or idea, let us know! We're here for you.