Request Your Free, No-Obligation Exhibitor Kit Today!
Exhibitor Booths Starting At Just $495!
---
All booths come complete with skirt, draping, tablecloth, chair, and company ID sign!
---
We include everything you need to help showcase your business in its best light at our events.
---
Simply fill out this short form and we'll get back to you right away with your Exhibitor Kit. Inside the kit, you'll find more information about our events, including event promotions, speaker opportunities, attendee demographics and more!
---
Would you rather talk to us on the phone? No problem! Give our office a ring anytime Monday-Friday from 8:30am - 5:00pm:
---
---
Contact@MinnesotaHomeShows.com
---
6980 Oxford St. Suite 220, St. Louis Park, MN 55426

Face-To-Face Marketing
Unparalleled marketing results
Cost Effective
---
According to the CEIR, the average trade-show lead actually costs less than traditional leads to convert! Live events remain one the best bang-for-your-buck marketing investments.
Efficient
---
In-person meetings are powerful. They're also difficult to get. Exhibiting at a trade show allows you to build relationships and address concerns immediately, which can dramatically shorten your sales cycle, saving you time and money!
Geo-Targeted
---
It turns out that bigger isn't always better for trade shows. In a study conducted by AIRC, 53% of exhibitors said they experienced the most success at localized shows.
Quality Buyers
---
81% of trade show attendees have buying authority. The #1 reason for attending (not exhibiting) trade shows is to see new products. 92% of trade show attendees say they are looking for new products.
Successful & Proven
Happy customers make our shows possible. We're proud to say that we see a high retention rate of returning Exhibitors, show after show.


"We have worked with Jim for years and his enthusiasm and attention to detail have made his shows very successful. Our company, Face To Face Solutions, has done very well at the shows Jim has been a part of. If you are a vendor you will not be disappointed. If you are a customer you will love attending!"

"We've had a fantastic experience with the Minnesota Home Shows. The communication with us prior to the show has been excellent. We are always met at the door upon arriving and the staff is always ready to help us find our booth and answer any questions we have. The shows have been well advertised and well attended, which is exactly what we were hoping for when we registered as an exhibitor."

"MN Home Shows are one of the best and most coordinated Home Show Hosts we've ever worked with. The setup and takedown are seamless and the shows are well attended. We love working with Jim and Steve, they're knowledgeable, organized, and always reachable."
Booth Sizes For Any Business
Our three most popular booth options.
Pole, drape, table, table cloth & ID sign included
Eye catching. A big booth with a big presence!
Pole, drape, table, table cloth & ID sign included
A great way to showcase your business!
Pole, drape, table(s), table cloth(s) & ID sign included
Exposure on two sides for maximum results
Ability to "open" your booth
Ask about our multi-show booth discounts and upgrades!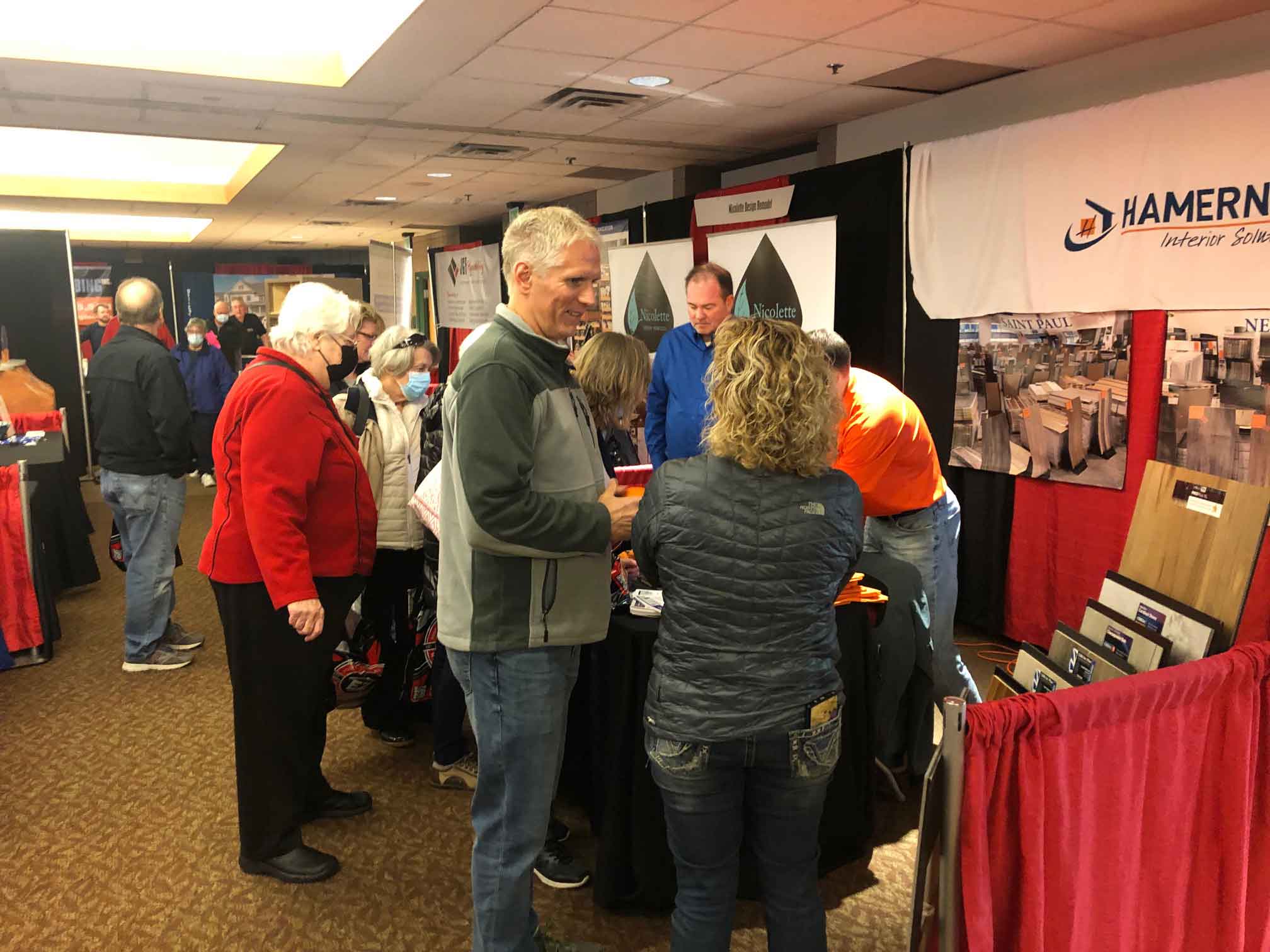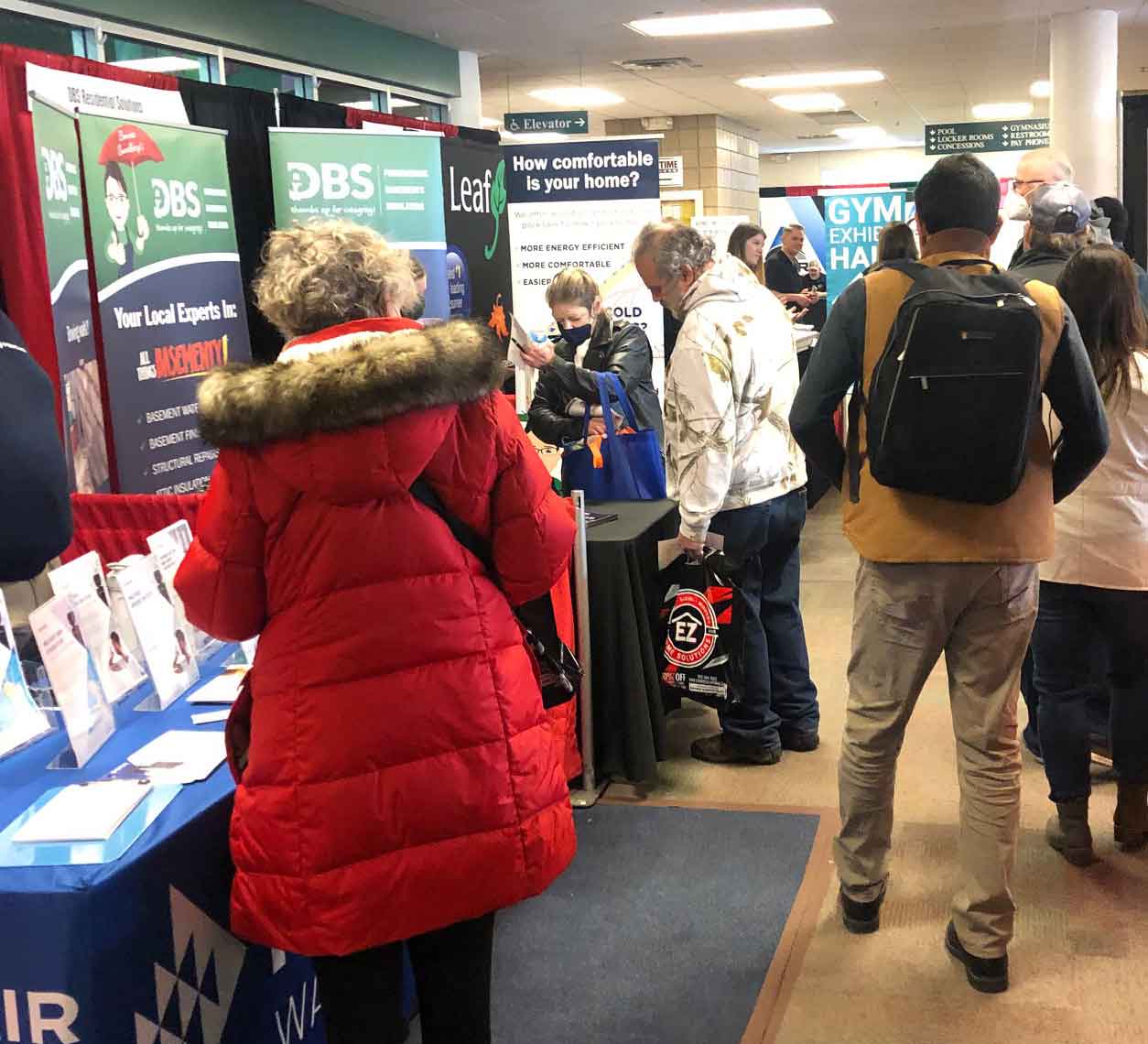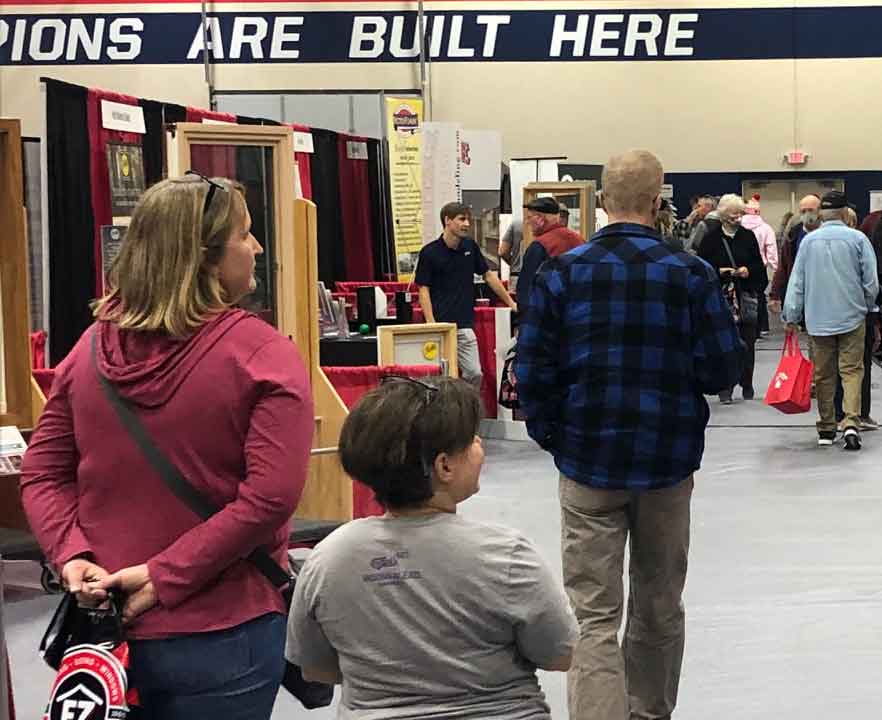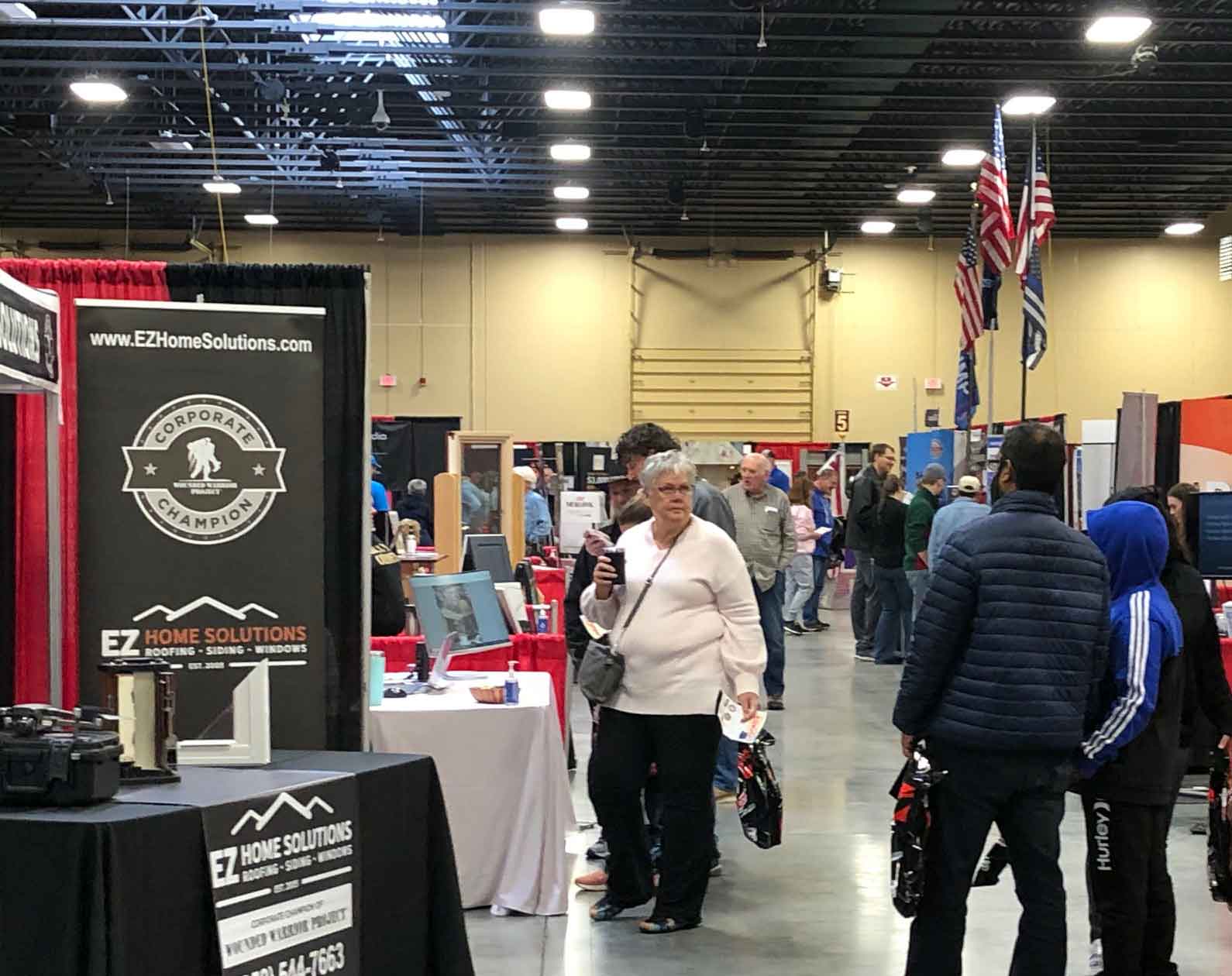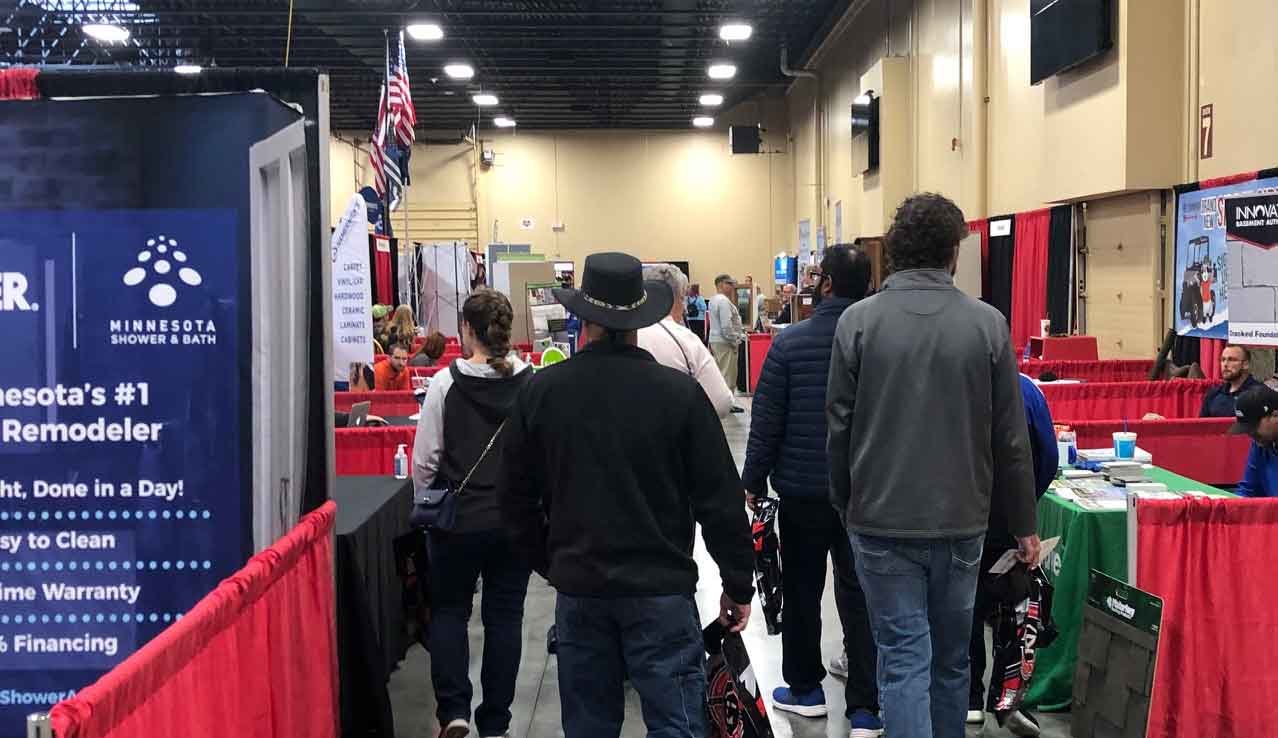 More Information
Answers to frequently asked questions.
Contact Us
---
Question, comment or idea? Let's get in touch! We're available by phone or email M-F from 8:30am-5pm.
---
About Us
---
Not all shows are created equal. Discover why we do what we do and what makes us different from the rest!
---
Upcoming Home Shows
---
Exhibit or attend! Click below to see our full schedule of upcoming Home Shows!
---